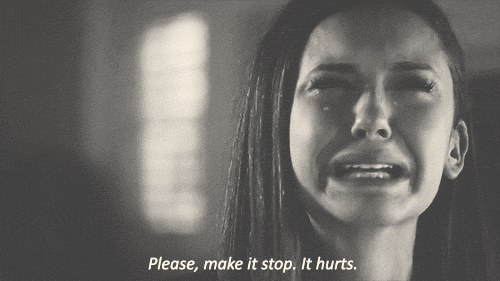 Having a headache is one of the most upsetting conditions because you cannot concentrate at work, you do not feel like socializing and you want to get rid of the discomfort created by it. Sometimes you can cure a headache by taking a walk or eating something but sometimes you need something more to help your headache go away. Essential oils are known to cure headaches and can be a great alternative to traditional medicine.. Among most effective oils used in aromatherapy for headaches are the mint, lavender and eucalyptus. Studies have shown some essential oils for headaches have analgesic effects, just like pills do, and reduce pain by relaxing the mind and the muscles.
The oils obtained from chamomile, lavender, eucalyptus, peppermint, cinnamon, ginger, jasmine and patchouli are the most used essential oils for headaches. The eucalyptus oil has anti-inflammatory properties and reduces headaches, especially those caused by problems with the sinuses. The lavender and chamomile oils also have anti-inflammatory properties, as well as sedative and calming properties for nocturnal headaches in particular. The peppermint oil contains a significant amount of menthol, which is beneficial for relaxation, tension release and muscle pain. In order to properly use these, you should follow the instructions below.
Pour a drop or two of an essential oil of your choice on a cotton pad or a tissue and place it close to your nose. Next, you should inhale it. In case you have never used such oil before, resort to one drop to make sure you are not allergic.
Put a few drops of oil in a glass of water, mix it and then apply it on your forehead with your fingers and massage it at the same time. Put a bit of pressure on your temples as well. This works because the volatile oil's compounds are quickly absorbed by your skin.
Volatile oils are known to release both physical and mental tension. Therefore, if you are at home, then you can take a bath in which you can add one or more essential oils for headaches. Stay inside the water for half an hour during which try to relax, not to think of your daily issues.
Another way to benefit of the amazing properties of volatile oils is to use an aromatherapy lamp. Fill the lamp's bowl with water, add 10 to 12 drops of oil and then light the candle that must be place under the bowl. Once it is heated enough, the scent will spread all around the room and ease your pain.
In case you have a serious headache that doesn't go away after you use these oils and try to relax, then you should not hesitate to go for a professional consultation. Affections such as stress, fatigue, anxiety, insomnia and so on, can hide serious diseases, so do not ignore them! Aromatherapy is for everyone to try, but it might not have the same effects on everybody.